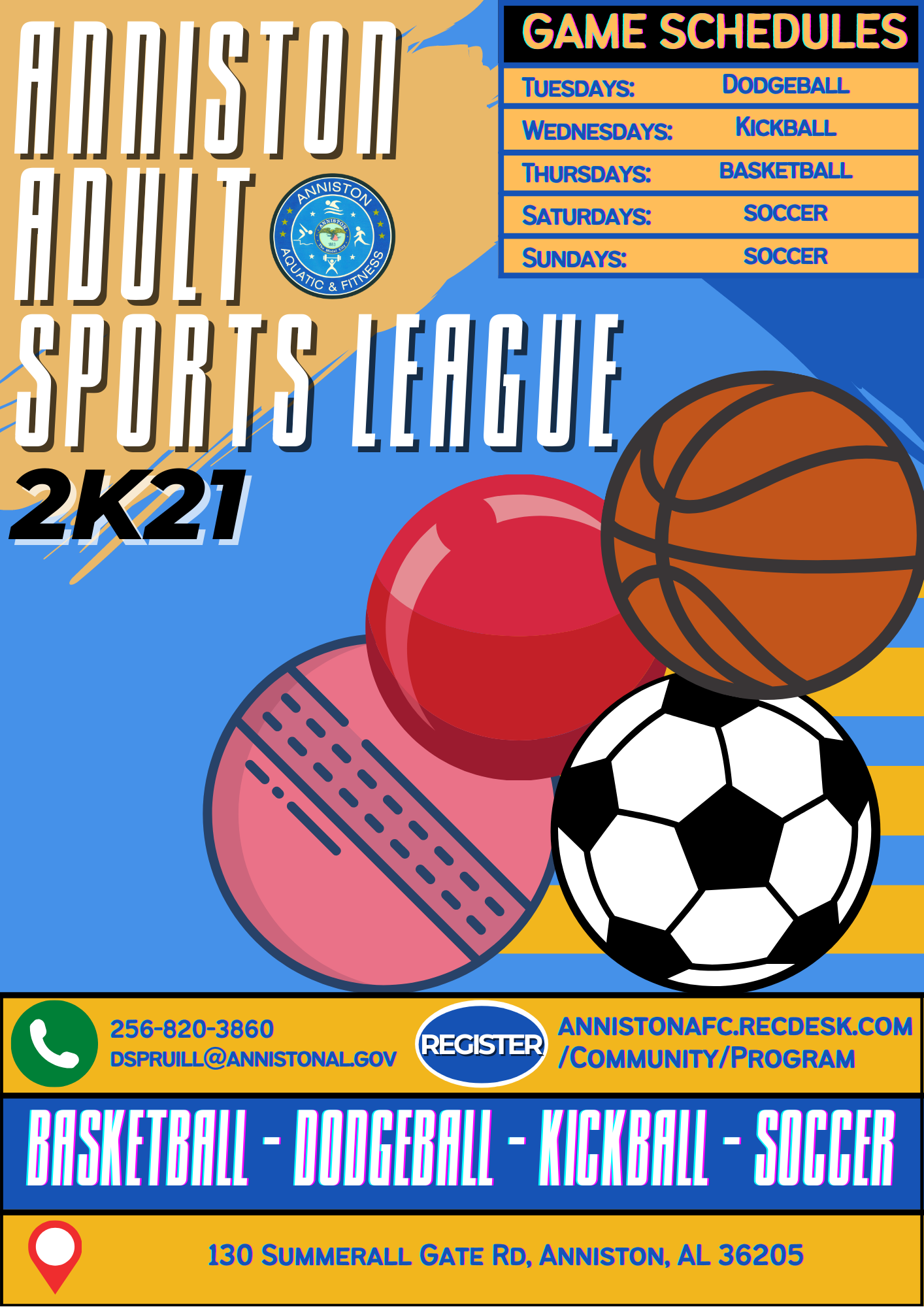 2021 Summer Adult Sports League!
Gather up your friends, gear up for some competition, and register for any of the following fun Summer sports:
• Basketball
• Dodgeball
• Kickball
• Soccer
You may
#Register
for the above adult Summer Sports online by visiting:
https://annistonafc.recdesk.com/Community/Program
__________________
Games will begin the week of July 12th at the
Anniston PARD Aquatic & Fitness Center
(130 Summerall Gate Rd, Anniston, AL 36205)! Thus, be sure to get a great team together so you may all have a blast this Summer!
__________________
For
#Questions
, please reach out to the Anniston Aquatic & Fitness Center at: 256-820-3860 and/or dspruill@annistonal.gov.
Link to City Website:
https://rb.gy/ccelt6